Building bridges between Colombia and UK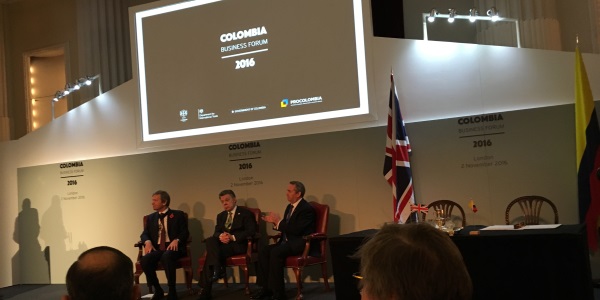 Prem Goyal, CEO of Global Markets Consultants, was pleased to attend a special Colombia Business Forum at Mansion House on 2 November, alongside 200 business leaders and dignitaries.
The event was graced by President Juan Manuel Santos of Colombia, who is on a three-day state visit to the UK, The Rt. Hon. Liam Fox MP, Secretary of State for International Trade, and The Rt. Hon. Lord Mayor The Lord Mountevans.
President Santos, who was recently awarded the 2016 Nobel Peace Prize for his efforts in trying to bring the 50-year-long Civil War in Colombia to an end, used his speech to draw parallels with the prosperity experienced by Northern Ireland following the signing of the Good Friday Agreement in 1998 and the current situation in Colombia.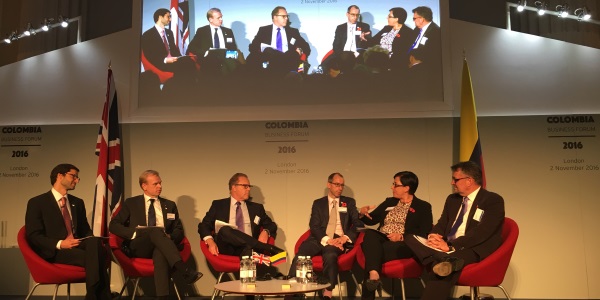 Santos said that peace between the warring factions in Colombia will result in a period of stable economic growth and help businesses in the country, as well as encourage more direct foreign investment in the region.
Following his speech, the Double Taxation Agreement between Colombia and the UK, which will prevent individuals and businesses operating between the two countries being subject to double taxation, was signed by the Colombia Minister for Finance Mauricio Cardenas and Financial Secretary to the Treasury, Jane Ellison MP.
Prem used this valuable opportunity to connect with other business leaders from across the City and explored different ways of promoting businesses from the UK in growing economies.
Thank you to Paul Double, Remembrancer of the City of London Corporation, for giving Prem the opportunity to attend this insightful event.