Celebrating 3FF's amazing volunteers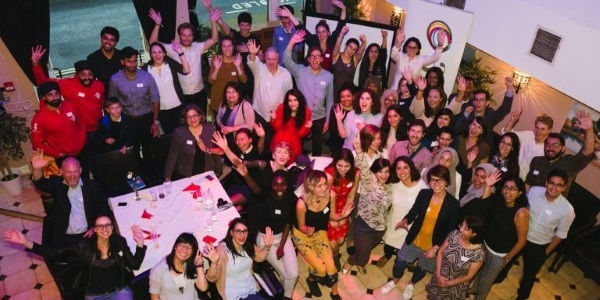 Prem Goyal, CEO of Global Markets Consultants (GMC) and Three Faiths Forum (3FF) Champion, attended the annual 3FF volunteer celebration event, which took place in the City of London on 27 July.
GMC sponsored the special celebratory dinner at Mumbai Square restaurant, which was attended by 70 3FF staff and volunteers, including 3FF Director Phil Champain. The evening provided an opportunity for 3FF's young champions to network with each other and share their personal experiences through the evening's discussion panel.
The celebration event was split into a number of parts, including a panel discussion (led by 3FF volunteer Siobhan Anderson), a wonderful three-course dinner, the launch of 3FF's 21 Challenges for 21 Years and an awards ceremony to close off the event.
Prem Goyal, along with Phil Champain, presented the joint GMC & 3FF Volunteering Awards 2017 to 3FF's most high-achieving volunteers, including Anne Petersen, who has spoken at over 10 workshops, and the 2017 Spring intern cohort who, out of all the cohorts, had fundraised the most money for 3FF.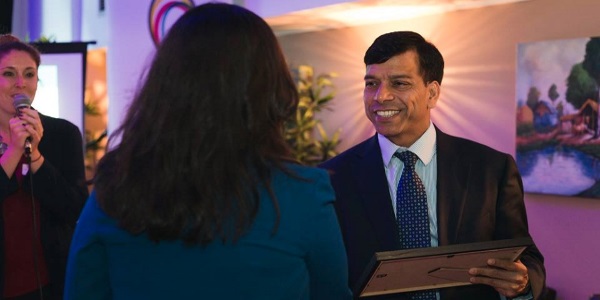 3FF's volunteers delivered 343 workshops in primary and secondary schools across the UK reaching 5744 students while 3FF's internship programme provided the charity with 6750 hours of voluntary support.
Recapping the event, Prem said: "I was delighted to host 3FF's annual volunteer celebration event and recognise those doing important volunteering work in our communities and helping grow the impact of 3FF. I was impressed by the dedication and achievements of all the volunteers. I'm confident that the recognition they received this evening will provide a real boost for their careers."
Thanks to everyone at 3FF, and especially Giulia Semeghini and Ana Co, for organising this special event.