Community unites for church organ appeal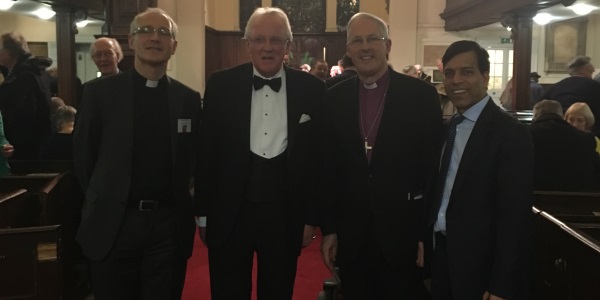 Prem Goyal, CEO of Global Markets Consultants, attended the launch of the St George The Martyr Church Organ Restoration Appeal on 20 October.
Dozens of leaders from the local community and the City of London attended the appeal alongside Prem, including the Lord Mayor Elect Dr Andrew Parmley, who performed a 30 minute organ recital for those in attendance. Prem's favourite rendition was Hornpipe Humouresque.
Following the event, Prem told Jonathan Pix. Director of Music at the church, that he would happily support the Organ Restoration Appeal in the coming years.
Thank you to the St George The Martyr Church team for organising this wonderful event.