Helping Southwark's most isolated enjoy Christmas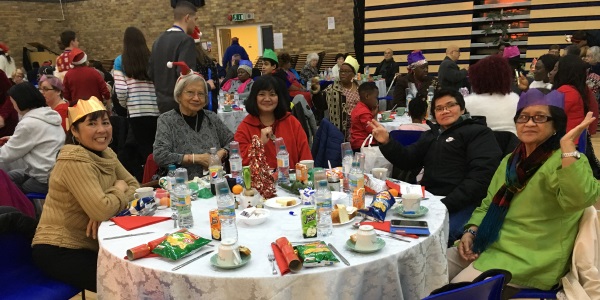 325 elderly, wheelchair-bound and isolated Southwark residents were invited to the Southwark People Care Association annual Christmas Dinner at Bacon's College on 25 December.
Over 75 selfless individuals volunteered to give their time to help organise the event and keep their elderly guest company.
As is the case every year, the guests were treated to a delicious Christmas meal, live entertainment, a Christmas present and a £5 shopping voucher.
Southwark People Care Association Executive Member Prem Goyal said: "I was happy to meet and greet the guests and guide them to their table. They were happy to be there and that made me feel good too."
Thanks to Danny Walters, Chair of the Southwark People Care Association, for again organising such a wonderful event.