Henry Jones wins GMC Life Achievement Award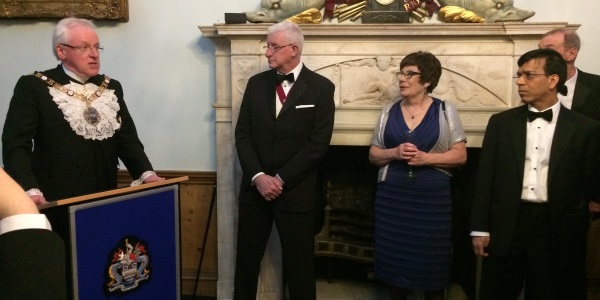 Portsoken Common Councilman Henry Jones was awarded the Global Markets Consultants (GMC) Life Achievement Award 2017 at the Portsoken Ward Civic Dinner and Reception at Watermen's Hall on 24 April.
In front of prestigious company, including Lord Mayor Andrew Parmley, City of London Sheriffs Peter Estlin and William Russell, Alderman of Portsoken Ward Sir Michael Bear and local business leaders and community champions, Prem Goyal (CEO of GMC) presented the award, accompanied with a cheque for £250, to Henry Jones for his life-long servitude to the City of London.
Henry's family business, John Brothers Dairy, has been at the heart of Portsoken Ward for over 140 years. He has also represented the residents and business people of Portsoken as a Common Councilman for nearly a decade.
When introducing Henry, Nick Cressey, Portsoken Ward Club Master, said: "As a member of the Court of Common Councilman and our Ward Deputy, his devotion to his family, and we, his wider family, is so admirable to be beyond words."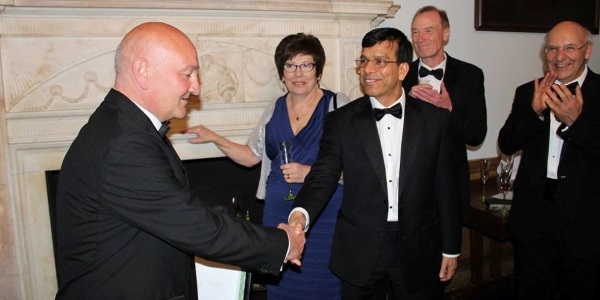 Prem Goyal said: "Henry is one of the most worthiest recipients of this award. It is truly admirable how he continues to make a positive difference in his community everyday despite having a heart attack last year."
Congratulations to Henry Jones on his accolade.