King and Queen of Spain graces Mansion House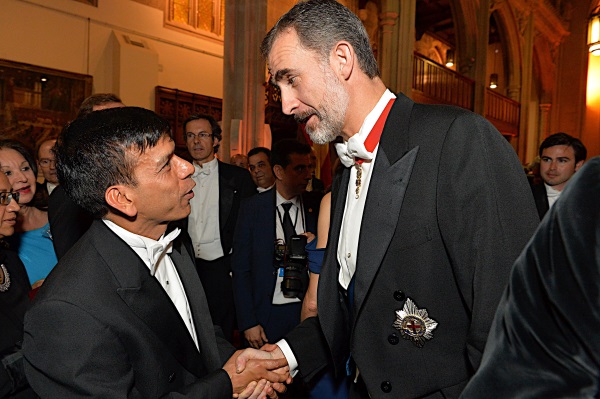 Prem Goyal, CEO of Global Markets Consultants (GMC) and City Councilman, attended the state banquet at Mansion House attended by His Majesty The King of Spain, Felipe VI and Queen Letizia on 13 July.
The banquet, which formed part of His Majesty's state visit to the UK, was attended by over 600 City Councilman, Aldermen, business figures, political figures and diplomats.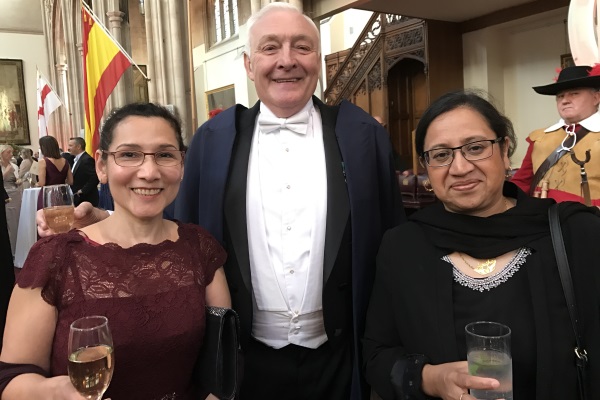 Ayesha Azad (right in the photo above), community champion in Portsoken Ward and the winner of the GMC Life Achievement Award 2017, was invited to the event as a guest of Prem Goyal.
During the state visit, many Spanish business leaders visiting London underlined the positive business relationships that exists between Spain and the UK and expressed optimism that this relationship would remain strong in the post-Brexit era.
After the banquet, Prem said that: "The event was an extremely useful way to strengthen relationships between the two countries and network with leading Spanish business and political leaders, as well as distinguished Britons.
"Spain is an incredibly important trading partner to the UK and vice-versa. I was pleased to hear Spanish business leaders emphasize that they believe that the UK can become a global trade hub post-Brexit."