Motivating Young people to aim higher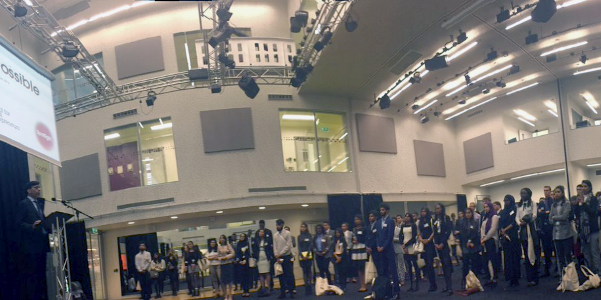 Prem Goyal and Aaron D'Souza from Global Markets Consultants attended the Breaking Bread with a Professional event jointly hosted by Think It Possible and Angle House Foundation on Saturday 9 July.
The event, which was staged at Spotlight in East London, saw over 200 people attend, including 150 young people plus support staff and other business leaders.
Prem Goyal, in his keynote speech, stressed the importance of setting ambitious goals and making sacrifices to achieve them.
In his presentation, Aaron focused primarily on the importance of time management in being a good business professional, making significant savings and making themselves a desired brand in the eyes of employers.
Thank you to Anis Aneel Idress, Founder of Think It Possible, and Mr Hemant A Patel of Angle House Foundation for organising this inspirational event.