Nicki Matthew recognised with GMC Award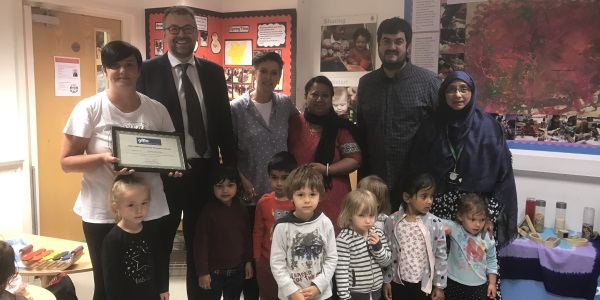 Nicki Matthew, a valued member of the City of London community, was recognised for her efforts with a GMC Community Champion Award on Tuesday 6 June.
Nicki was presented with the award by Prem Goyal, CEO of GMC, at Sir John Cass Foundation Primary School.
Over the past few years, Nicki has volunteered her time to provide invaluable help to Sir John Cass school, helping with various sports clubs and school projects. She has proven herself to be a role model for the pupils at the school.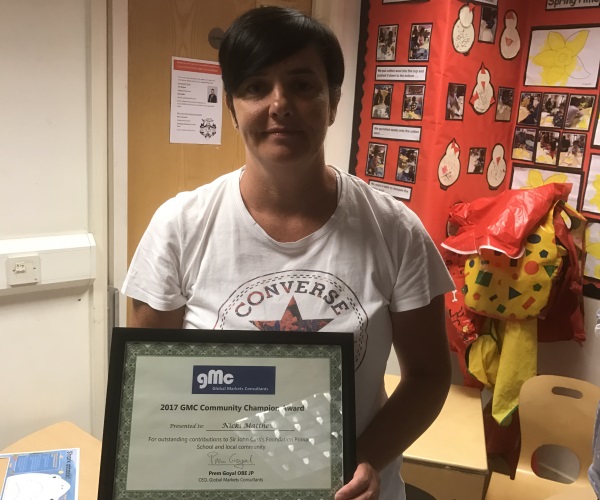 After the presentation, Prem said: "It was a pleasure to present Nicki with her award. She is very deserving of the accolade for the incalculable time and effort she has invested in Sir John Cass Foundation Primary. We can all learn from Nicki's example."
Congratulations to Nicki on her accolade.