Our Staff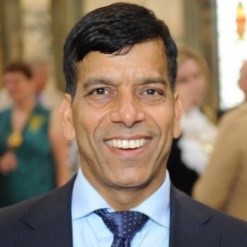 Prem Goyal OBE JP
CEO

Prem Goyal OBE is an Alderman of the City of London, an voluntary and elected position. Having been a Professional Engineer in the US, Prem went on to work for Goldman Sachs and Deutsche Bank in New York, Tokyo, Zurich and London, culminating in the launch of his management consulting firm, Global Markets Consultants (GMC) in London and New York in 2002. During his 20-year banking career, Prem specialised in derivatives trading and risk management, winning Preferred Supplier status from Deutsche Bank every year between 2005 and 2013.
Prem has a bachelor's in Engineering from the Indian Institute of Technology (IIT) and a master's in Engineering from Clarkson University, New York. Prem then obtained an MBA from UCLA, graduating with the Dean's Outstanding Student Award, and later continued his executive development at Chicago Booth. In recognition his entrepreneurial and charitable contributions, Prem was awarded an OBE in 2013.
Aaron D'Souza
Business Manager
BA (Queen Mary University). Business communications and management experience gained in the US, UK and China. Completed advanced training in technology, business management, financial accounting and entrepreneurship. Completed 2013 Cancer Research UK Shine Night Walk Marathon, 2014 London Marathon for Time and Talents and climbed Mt. Kilimanjaro in 2018 for UK Youth and PwC Foundation. Won 2016 Business Analyst of the Year award and 2018 Business Manager of the Year award.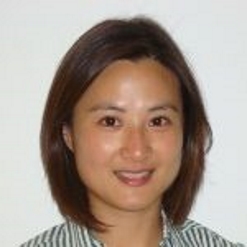 Catherine Ching
Business Manager
BEng (Portsmouth University), MSc (Surrey University). Three years Project Engineer experience managing projects combined with three years business management experience. Competed advanced training in technology, accounting, communication and globalisation. Ran London Marathon and multiple Hong Kong Marathons and completed 100KM London to Cambridge Walk in 2016. Won 2009 GMC Community Champion award and Won 2011 GMC Business Manager of the Year award.
Samapti Bagchi
Business Intern
Completed courses in business administration, bookkeeping, Microsoft Office, project management and technology. Completed 2018 London Landmarks Half Marathon for Get Kids Going, 2018 Cancer Research UK Shine Night Walk Marathon and 2019 London Marathon for Treloar's Trust.

Harry Nandakumar
Policy Advisor
BSc (University of Birmingham). Former app developer turned writer, Harry joined GMC in 2018 and has quickly become a valuable addition to the team. In his spare time, he enjoys staying fit and keeping active and can often be found on the wall at the climbing gym or with his face buried in the pages of a good book.