Secrets to building a global business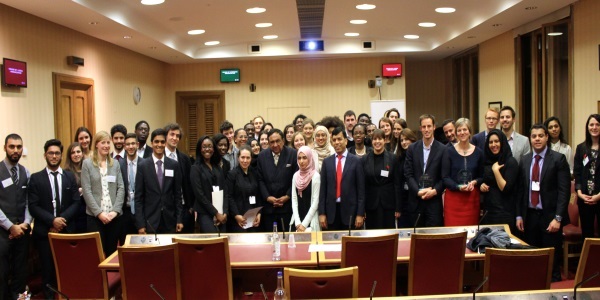 Here is my speech to the 2014 ParliaMentors Alumni Awards, organised by 3FF (Three Faiths Forum).
Good evening Ladies and Gentlemen – our future leaders. I am delighted to join you at your first ever ParliaMentors Alumni Awards.
Mikhail Gorbachev said "If what you have done yesterday still looks big to you, you haven't done much today." I think come tomorrow, your Alumni team will struggle to do more than today! This ceremony has been possible because of their hardwork, commitment and passion. This is leadership in action. Please join me in giving them a huge round of applause.
Today I would like to share with you my journey from India to the UK, and three secrets you can use to start your own business or social enterprise. These secrets have enabled me to launch Global Markets Consultants. They are: making substantial savings, acquiring top business skills, and gaining a global profile.
My story began 7,000 kilometres away from here in India. I grew up in a Hindu family as the youngest of 11 children and went to state schools in Delhi. During my summers as a child, I would stay at my sister's house. Her place had no bathroom, no running water and one electric light – when it worked! I remember collecting five buckets of buffalo dung every day, which I'd shape into pancakes, slap them on walls to dry and then use for fuel. I'm pleased to share that I was the dung collector champion!
Through hard work at school, I won entry to the Indian Institute of Technology, a top engineering school. And with the support of my family, I earned my Bachelor's degree in 1986.
Based on my academic performance, I won a scholarship for a Masters' degree and went to New York to purse higher education.
But my excitement of flying for the first time was very short-lived. The second I stepped off the plane I dropped to the bottom of society. For the first time in my life, I was a fish out of water: a different culture, a different language and a different socio-economic level. I was dirt poor.
Furthermore, whilst going to temple was part of my daily life in India, I saw no temples where I lived in New York. So I took that as an opportunity to attend local churches.
By participating in church events, I made new friends and started to build my self-esteem. I remember telling myself that I had not come to New York to settle at the bottom of society. I would work day and night and rest only after fulfilling my dream of having a successful business.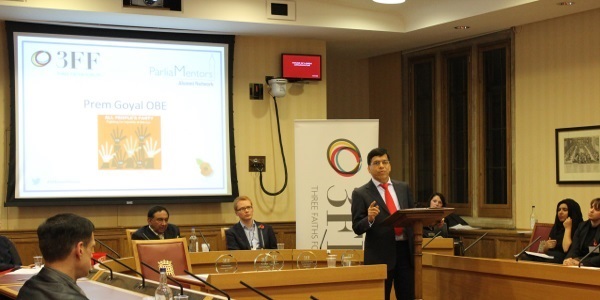 At this time I realised that in order to be a successful entrepreneur in a highly competitive world, it would take hard work, determination and razor-sharp focus for 10-15 years. And I concluded I needed to acquire a combination of three ingredients at the same time.
First, I would need savings to invest so I did not have to rely on the bank. Second, I would need the best education so I could compete with talented people. And third, I would need to build the profile of a global manager to conduct business seamlessly with clients of different cultural backgrounds and faiths.
To boost my confidence, I decided to save 50% of my monthly scholarship, which was no easy feat, I assure you. I never ate out in New York for the first 12 months, but still I had the most delicious food everyday… because I cooked it myself!
Just as I got a grip on my life, I suffered a brain haemorrhage. But with the help of my wonderful roommates, I recovered from this setback, stayed focused on my education and graduated with a Masters' degree.
I then got a job as a project engineer in New York and set an ambitious goal of saving $50,000 in three years. I worked overtime all the time. When not working overtime, I would volunteer as a fire-fighter and work on my funny accent. By the way, I had no accent problem in India!
I can't tell you how happy I felt when I had saved 50,000 dollars, enough to pursue my next dream, i.e., to gain top business skills.
In 1992, I graduated with an MBA from UCLA with the Dean's Outstanding Student Award, the highest honour given to any student. And I had no outstanding student loans.
Afterwards, I joined sales and trading at Goldman Sachs on Wall Street. And found myself in a sea of Jewish professionals. By the way I was interviewed 31 times before I got that job!
Immediately I set a goal of saving one million dollars in the next ten years. To enjoy working with my Jewish colleagues, I went out of my comfort zone and learned about their faith and customs. As a result, not only could I chat with them about what they did at the weekend, but I could understand it too! We even celebrated religious holidays together.
Having worked for 80 hours a week for seven years at global banks in New York, London and Tokyo, I achieved my goal of saving one million dollars three years earlier than planned!
It was then I decided to build the profile of a global manager – the third ingredient. In subsequent years, I travelled to about 75 countries, acquiring a taste of many cultures and faiths. This also boosted my emotional intelligence.
Armed with my savings, my business acumen and my global profile, I launched Global Markets Consultants, a management consulting firm in 2002. I am proud that my company has been a preferred consultant of Deutsche Bank since 2005.
My clients and consultants represent all faiths. By having a knowledge of different faiths, I've found it easy to break down barriers, share stories and build family-like relationships with all of them. For example, because of what I had learned about Islam in India, we've successfully recruited many Muslims and celebrated Ramadan together.
My substantial savings have enabled me to retire at the age of 45 and pursue my charitable, political and social enterprise interests.
I support charities by raising funds for them. I've raised £150,000 by completing outdoor challenges, such as the London marathon, climbing Mt. Kilimanjaro and trekking to the Mt. Everest Base camp. I also help charities by acting as a patron and sitting on their boards.
To pursue my political interests, I set up a political party – All People's Party – last year in September to help talented people like you become political leaders in Britain now. I'm thrilled to share that APP provided 16 community champions with the opportunity to contest council seats in London in 2014, helping these champions grow their leadership skills exponentially. With APP, you can become an MP in 2015!
To recognize my contributions to the UK, I was invited to lunch with the Queen at the top table for a Diamond Jubilee celebration event. Additionally, I was awarded an OBE for services to the economy and promoting charitable giving.
In conclusion, I've told you my three secrets of starting and sustaining a successful global business.
Save substantial money before starting a company or enterprise so you can sustain it. Remember banks want collateral and your profit! Whilst Wonga.com wants your peace of mind!
To compete and win against top entrepreneurs, you must acquire the best business skills. If you are not beating your competition, you must sharpen your traits. Believe in your skills, not in luck.
To grow your business globally, master intercultural and interfaith skills. Make the world your oyster.
I hope that you will follow these secrets to fulfil your dreams and be the master of your own destiny. All I can assure you is that my doors are open to you. And 100% of my time and money is available to you as long as you want to pursue charitable, political and social enterprise interests.
And if you become the next billionaire, then please don't forget me!
And on that note, I would like to close by telling you what I tell myself everyday: Ask not what others can do for you; ask what you can do for yourself.
Thank you very much