Supporting Television for the Environment Awards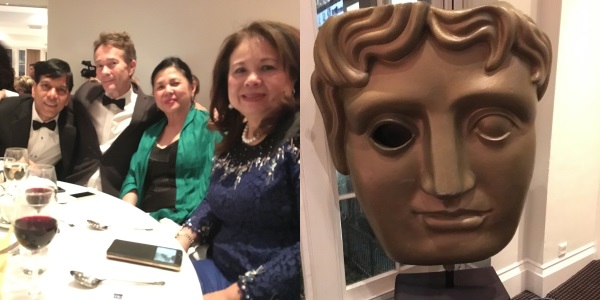 Prem Goyal, CEO of Global Markets Consultants (GMC), was invited to the Television for the Environment (TVE) Global Film Sustainability Awards 2016 on Monday 28 November.
TVE is a charity that works with filmmakers worldwide to produce and distribute films that put environmental and sustainability issues on the global agenda. Since 2011, TVE has hosted the annual Global Film Sustainability Awards for companies to showcase their own films, pioneering innovations and their impact on the world, their workforce, their communities and the environment.
The TVE Awards 2016 were held at the British Academy of Film and Television Arts. Prem's favorite film was 'Eye Mitra: Friends of the Eyes' by Essilor International, a leading manufacturer of optical lenses in the UK, which won the Transforming Society Award.
'Eye Mitra: Friends of the Eyes' is a film that showcases Essilor International's Eye Mitra programme, which trains and supports over two thousand opticians in rural India to start their own business to provide vision screening and glasses dispensing services to those that previously had no access.
Afterwards, Prem joined Mei Sim Lei, President of the awards event, her on the President's table and networked with other guests, while enjoying live entertainment, raffles and auction.
Kudos to Mei Sim Lei for organizing this wonderful event.