My Journey
Prem Goyal's story so far…
My story began in India, where I grew up the youngest of 11 children and attended state schools. During my summers as a child, I would stay at my sister's house, 150 miles outside of Delhi. Her place had no bathroom, no running water and only one electric light. I remember collecting five buckets of buffalo dung every day, which I'd shape into pancakes, slap on walls to dry and then use for fuel. Back then, I was the dung collecting champion!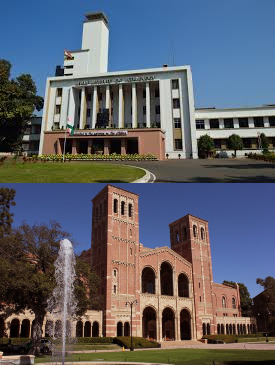 Through hard work at school, I won entry to the Indian Institute of Technology (IIT), one of the world's leading engineering universities, where I earned my bachelor's degree in 1986. On the back of that, I encouraged my family to send two of my nieces to university, making them the first women in my family to do so.
I then went to the US on a teaching scholarship to study for a Master's in engineering at Clarkson University, New York. My excitement of flying for the first time was short-lived. The second I stepped off the plane, I dropped to the bottom of society; the language, culture and food were all new to me. Even worse, I only had $20 to get me through my first 7 days! But I continually reminded myself that I had come to New York to fulfil my dream of having a global business and I would work day and night to achieve this goal.
At this time, I realised that in order to be a successful entrepreneur, I needed to acquire a combination of three ingredients at the same time; top business skills, substantial savings and a global profile. I understood that it would require determination and a razor-sharp focus and that I would have to make sacrifices for 10-15 years.
I immediately decided to save 50% of my monthly scholarship, which was no easy feat. I never ate out in New York for the first 12 months, but I still had the most delicious food everyday… because I cooked it myself!
As I got a grip on my life, I suffered a brain haemorrhage. Thankfully, I recovered from this setback with the help of my wonderful roommates and stayed focused on my education, graduating with a Master's degree in engineering.
Afterwards, I got a job as a project engineer and set a goal of saving $50,000 in three years. I worked overtime all the time. When not working 60 hours per week, I would use my time to volunteer as a fire-fighter and work on my funny accent. Strangely enough, I never had any accent problems in India!
I can't tell you how happy I felt when I had saved $50,000, enough to pursue my next dream of studying at a top business school. In 1992, I graduated with an MBA in Finance from UCLA with the Dean's Outstanding Student Award, the highest honour given to any student, and without any outstanding student loans.
After graduation, I joined Sales and Trading at Goldman Sachs on Wall Street. I immediately set a goal of saving one million dollars in ten years. Can you believe that I was interviewed 31 times before I got that job?!
After a stint at Goldman Sachs, I decided to build a global profile. In subsequent years, I lived in London, Tokyo and Zurich while consulting with senior bankers at Deutsche Bank and Citibank and travelled to about 50 countries. I enjoyed analysing the most complex structured trades and focused on risk management, financial controls, audit and technology. In 1999, I made London my home and joined Deutsche Bank, specialising in derivatives and working closely with a number of MDs, including management board members, continuously for 14 years.
Having worked 80 hours a week for seven years, I managed to save one million dollars three years earlier than planned. So, in 2002, I launched Global Markets Consultants (GMC) in parallel, capitalising on my business education, savings and global profile.
In the next 10 years, my company helped create hundreds of consulting jobs and contributed millions in corporate taxes to HMRC. Since closing the consulting business, I have been spearheading GMC's corporate social responsibility efforts and managing investment portfolios in the US and UK.
I passionately pursue my charitable, civic and travelling interests. I support charities which promote diversity, especially in the boardroom, inclusion and social mobility. I've also raised over £300,000 for charitable causes by completing challenges, such as running the London Marathon, cycling 500Km in Vietnam and Cambodia and climbing Mt. Kilimanjaro. Additionally, I have committed three million pounds of my savings towards philanthropic endeavours.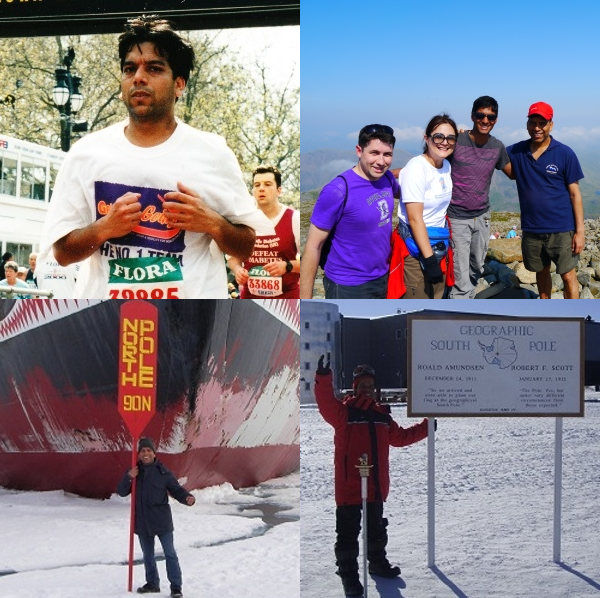 Having lived in the City of London for 20 years, I was elected as an independent Alderman in 2017, the first non-white male to be elected in 250 years!  As an Alderman, I strengthen the governance of the City Corporation with assets in billions, uphold the City's traditions and cherish its rich civic life.  For more information, please see here:   https://democracy.cityoflondon.gov.uk/mgUserInfo.aspx?UID=1939
In addition to serving as a JP for ten years in East London, I am a trustee of Shelter and governor for two schools in the City of London with c. 1,000 students each. I'm eager for every young person to fulfil their potential and, to meet this end, I've delivered inspiring talks to thousands of young people, including in the House of Commons and House of Lords.
I love travelling. I've been to c. 125 countries and far-flung places such as the North and South Poles. If you love polar bears, then I suggest you go to the North Pole, and if you love penguins, go to the South Pole!
To recognise my contributions, I was chosen to have lunch with the Queen on the top table for her Diamond Jubilee celebration event. Additionally, I was awarded an OBE for my services to the economy and promoting charitable giving in 2013. A year later, Prime Minister Boris Johnson – then Mayor of London – presented me with the 2014 Individual Community Spirit Award.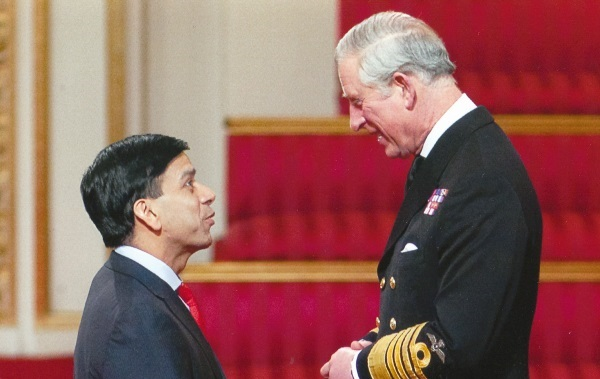 On reflection, this has all been possible because of the opportunities provided to me by the City of London. I am extremely grateful to the City for embracing me and giving me the chance to realise my dreams.
I'm proud that I can now give back to this great City what it has given me over the years.